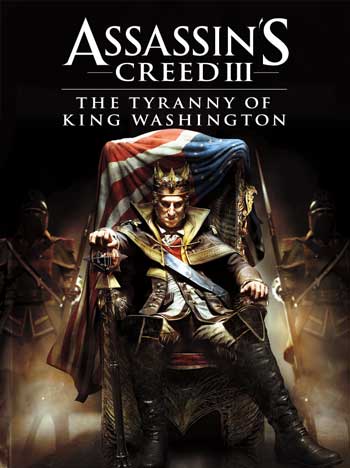 Jeg har hatt et par Gamereactor-prosjekt gående den siste tiden, men de har vært litt trege med å få dem ut fra sentralt hold. Nå begynner derimot fingeren endelig å løsne, og dermed er det bare å dele med allmennheten.
Først ute er den nye tilleggspakken til fjorårets storspill
Assassin's Creed III
. Tilleggspakken er en skikkelig dose med alternativ historie, og fremstiller George Washington som en maktsyk og despotisk enehersker av De forente stater.
Anmeldelsen av første episode av
The Tyranny of King Washington
kan leses
her
.
Score: 7/10